emsCharts
SAVE THE DATE!
Thursday, May 2nd 2013
&
Friday, May 3rd 2013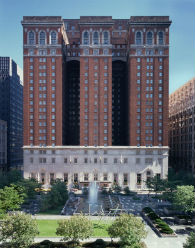 Many Thanks
to our 2013
Top Sponsors!
GOLD SPONSORS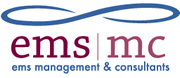 SILVER SPONSORS

Visit these and other
Sponsors in our
Vendor Exhibit Area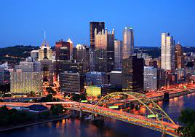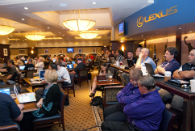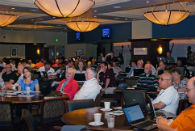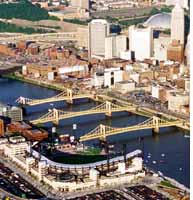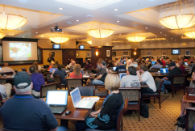 ems

Charts User Conference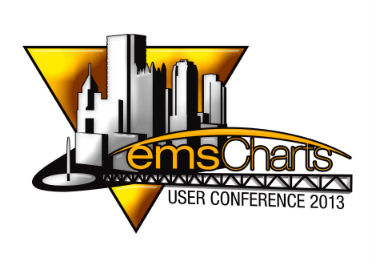 2013 User Conference
Online Registration is Now Open!
May 2nd & 3rd, 2013 • Omni William Penn Hotel, Downtown Pittsburgh
New Location, Fresh Perspectives
Our event has a new home in 2013! This year, our 2-day emsCharts User Conference will be held in the historic and beautiful Omni William Penn Hotel in downtown Pittsburgh, Pennsylvania.
The emsCharts
User Conference targets Administrators and Power Users/Trainers, and covers many advanced features of emsCharts. This year's event introduces new sessions and guest speakers, which will provide invaluable material for new and returning attendees.
This year's venue is the Omni William Penn Hotel in the heart of downtown Pittsburgh. The grand and historic venue is one of Pittsburgh's premier event locations. Even though it originally opened in 1916, it will provide our attendees with state-of-the-art facilities for the emsCharts User Conference.
Wireless Internet will be available throughout the event for interactive training sessions. Don't forget to bring your laptop or tablet device! The conference manual will be provided electronically (with the option to purchase a hard-copy with your registration).
Conference Agenda
For our 2013 event, we've planned several new topics and workshops.
Click here for the full Conference Agenda.
Day 1

Keynote Address:
"Documentation: Supporting Ambulance Revenue Integrity"
Maggie Adams - President, EMS Financial Services, Inc.
Day 2 Keynote Address:
"Data: How it Has Improved Patients' Lives on a Daily Basis"
Don Lundy - President, NAEMT and Director, Charleston County EMS
We're very pleased to announce that Maggie Adams and Don Lundy will be addressing our 2013 attendees with interesting topics on both days.

For more information about the Keynote topics and speakers, please see our Course Descriptions and Speaker Bios.
Registration & Payment
Registration fees include all classes, course materials, refreshments, and meals.
(small continental breakfast and lunch buffet provided)
2-DAY Full Registration: $275.00 per person
Early Bird Rate - (Expired) Registered by April 1, 2013: $250.00 per person
1-DAY Registration: $175.00 per person
Early Bird Rate - (Expired) Registered by April 1, 2013: $150.00 per person
Online Registration has ended. Please call 866-647-8282 for last minute attendees. Thank you!
Cancellation Policy:
100% refund if registration is cancelled by April 16, 2013.
50% refund if registration is cancelled between April 17 and April 29, 2013.
There will be no refund after April 29 or for "no-shows".
Cancellations must be received and acknowledged by emsCharts staff by dates listed.
Hotel Accommodations

Omni William Penn Hotel
ALMOST SOLD OUT!

The historic Omni William Penn Hotel in downtown Pittsburgh is this year's home to the emsCharts User Conference.

530 William Penn Place
Pittsburgh, Pennsylvania 15219
Phone: (412) 281-7100
Fax: (412) 553-5252

Group Rate = (Expired 4/10) $159/night + tax and parking
Regular Rate = $289/night + tax and parking


Online Reservations: Omni William Penn Hotel

Valet Parking = $29/day with in-and-out privileges (must be an overnight guest for valet parking)

Additional parking options are provided under Transportation & Parking.
Transportation & Parking
From Pittsburgh International Airport - 30 Minutes / 17 Miles
Driving Directions from PIT: Follow signs to Pittsburgh to I-279 North (Fort/Pitt Bridge and Tunnel); Go through the tunnel. Take the Liberty Avenue exit (straight off bridge). Proceed approximately 3 blocks and turn right on Sixth Avenue. At third intersection turn right onto William Penn Place. The hotel is located on the left.
Other Options from the Airport:

Getting Around Town
Light Rail System: Also known as "The T". Our event lies within the Free Fare Zone, which allows you to ride to local landmarks at no cost. See a Map of the T-Line System here. Click here for a T-Line Map with Area Details.
The Omni William Penn Hotel is across the street from the Steel Plaza station.
Hotel Valet: Guests at the Omni can valet park their cars for $29/day with in-and-out privileges.
Self-Parking: If you're traveling directly in for the conference or if you just want to save some money, nearby lots are available for self-parking:
Social Events
In addition to the organized networking opportunities that we provide for conference attendees, we want to be sure that you have time to mingle in a social setting as well. Let's be honest, that's where some of the best networking is done!
Meet & Greet Social
Back to the Ballpark!

Per annual tradition, emsCharts and one exclusive sponsor will be hosting the Meet & Greet Social the evening before our User Conference officially kicks off.

After the User Conference comes to a close, join us for a fun evening at PNC Park (site of previous emsCharts User Conferences) to watch the Pittsburgh Pirates take on the Washington Nationals.

Every year, emsCharts User Conference attendees and staff gather for this informal event to welcome everyone to Pittsburgh. Appetizers are provided. Casual Attire. Cash bar.

When: Wednesday, May 1st, 2013

Time: 5:00PM - 7:00PM

Where: TBD

Where:

Pittsburgh Grille & Sports Bar
600 Grant Street
Pittsburgh, PA 15219
(view map)
The Pittsburgh Grille is located 1 block from the Omni William Penn on the ground level of the US Steel Tower.

Pittsburgh Pirates
vs.
Washington Nationals

Friday, May 3rd

7:05 PM

$25 per person
(purchase as an Add-On to your conference registration)

Ticket includes promo T-shirt and Pirates ballcap.

Cost: Free (cash bar)

Note: Ticket orders received after April 3rd are not guaranteed to be seated with the group.
Sponsorship Opportunities
Conference Sponsors are an extremely important part of our annual event. The 2-Day event provides vendors with ample opportunity to connect with all of our attendees, which include Directors, Managers, and Administrators from our rapidly growing customer base.
Find out how you can put your products and logos in front of emsCharts users with purchasing power.
Become a 2013 Conference Sponsor
Light Rail System